The Role of Women in Odisha's Handloom Industry 
August 21, 2023
2023-08-21 13:59
The Role of Women in Odisha's Handloom Industry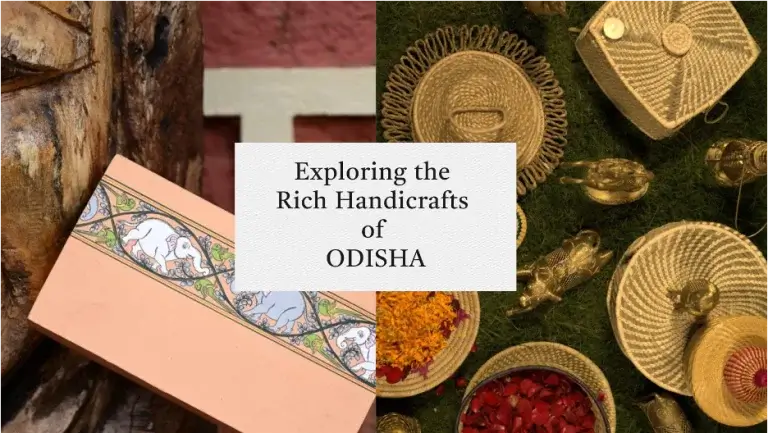 The Role of Women in Odisha's Handloom Industry 
Empowering Communities Through Weaving
The handloom sector of Odisha plays a pivotal role in preserving the rich cultural heritage of the state. As an essential cottage industry, it provides livelihood opportunities to lakhs of people, and women have been at the forefront of this industry for centuries. Their involvement in all aspects of the handloom business, from spinning yarn to sewing, has been instrumental in keeping traditional weaving techniques alive and passing down their skills from generation to generation. The handloom sector has not only empowered women but also contributed to the preservation of regional and traditional weaving patterns, which are integral to Odisha's handloom history.
Women: Guardians of Tradition
Women in Odisha have made significant contributions to the handicraft industry, particularly in preserving the country's traditional weaving techniques, such as the ikat technique, which involves dyeing the yarn before weaving. They have played a vital role in maintaining and passing on the knowledge of these techniques, ensuring their continuity for future generations. The handloom sector has given women a platform to enhance their socio-economic status and express their creativity and skills. Many women have taken the initiative to start their craft enterprises, thereby creating employment opportunities not only for themselves but also for others in their communities.
Fostering Creativity and Entrepreneurship
The handloom sector has provided women with the freedom to experiment with new designs and patterns, enabling them to create unique and beautiful garments that have gained recognition both nationally and internationally. Some of these women have become successful entrepreneurs, owning small businesses that generate new opportunities for themselves and others. By harnessing their creative potential, women have played a significant role in shaping the handloom industry and contributing to its growth.
Challenges and the Way Forward
Despite the invaluable contributions made by women in the handloom industry, they face numerous challenges, particularly in terms of access to markets and business resources. Many women operate from remote areas, which limits their access to larger markets and, consequently, their earning potential and growth opportunities. Additionally, most women lack the financial resources to start their businesses or expand existing ones, hindering their growth and ability to contribute further to the industry.
To ensure the continued empowerment and participation of women in the handloom sector, it is crucial to address these challenges. Efforts should be made to provide women with better access to credit and financial support, enabling them to establish and expand their businesses. Additionally, initiatives should facilitate better market access for women weavers, such as creating platforms that connect them with larger markets and promote their products. By addressing these challenges, Odisha can further empower women in the handloom sector, enabling them to play a vital role in the industry's growth and contribute to the overall economic development of the state.
Empowering the Heart-Held Heritage
In conclusion, women have been the driving force behind Odisha's handloom sector, contributing to preserving traditional designs and techniques while showcasing their creativity and skills. However, they face challenges related to market access and limited financial resources. Addressing these challenges is essential to ensure that women continue to play a vital role in the handloom industry, fostering their empowerment and contributing to the economic growth of Odisha.