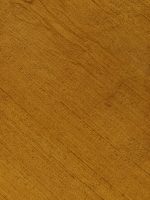 Pure Raw Silk Fabrics | Brown | Handwoven
| | |
| --- | --- |
| Occasion | CASUAL/ Corporate/Party |
| Fabric Care | Dry clean only |
| Fabric | Pure Raw Silk Fabric |
| Type | Handwoven |
| Colour | Brown |
| Qty | 1 Meter |
| Shrinkage | 0% |
| Style | Running Fabrics |
| Weight | NA |
| Width | 44″ width |
| Transparency | 0% |
21
people are viewing this right now

Guaranteed safe & secure checkout
Description
Finest pure handwoven raw silk from the village of Odisha (Gopalpur). It can be used in making kurta, bandi-jacket, female long jacket and saree etc. It comes in bright colours and that will definitely add extra charm to your winter wardrobe.
Shipping cost is based on weight. Just add products to your cart and use the Shipping Calculator to see the shipping price.
We want you to be 100% satisfied with your purchase. Items can be returned or exchanged within 30 days of delivery.
There are no question found.
Quick Comparison
Settings
Pure Raw Silk Fabrics | Brown | Handwoven

remove

Pure Raw Silk Fabrics | Light purple | Handwoven

remove

Pure Raw Silk Fabrics

remove

Pure Raw Silk Fabrics | Turquoise Blue | Handwoven

remove

Pure Raw Silk Fabrics | Royal Blue | Handwoven

remove

Pure Raw Silk Fabrics | Dark Pink | Handwoven

remove

Image
SKU
AKI-FAB-02
AKI-FAB-06
AKI-FAB-01
AKI-FAB-07
AKI-FAB-08
AKI-FAB-05
Rating
Price
Stock
Description

| | |
| --- | --- |
| Occasion | CASUAL/ Corporate/Party |
| Fabric Care | Dry clean only |
| Fabric | Pure Raw Silk Fabric |
| Type | Handwoven |
| Colour | Brown |
| Qty | 1 Meter |
| Shrinkage | 0% |
| Style | Running Fabrics |
| Weight | NA |
| Width | 44" width |
| Transparency | 0% |

| | |
| --- | --- |
| Occasion | CASUAL/ Corporate/Party |
| Fabric Care | Dry clean only |
| Fabric | Pure Raw Silk Fabric |
| Type | Handwoven |
| Colour | Onion Colour (Light purple) |
| Qty | 1 Meter |
| Shrinkage | 0% |
| Style | Running Fabrics |
| Weight | NA |
| Width | 44" width |
| Transparency | 0% |

| | |
| --- | --- |
| Occasion | CASUAL/ Corporate/Party |
| Fabric Care | Dry clean only |
| Fabric | Pure Raw Silk Fabric |
| Type | Handwoven |
| Colour | Brown |
| Qty | 1 Meter |
| Shrinkage | 0% |
| Style | Running Fabrics |
| Weight | NA |
| Width | 44" width |
| Transparency | 0% |

| | |
| --- | --- |
| Occasion | CASUAL/ Corporate/Party |
| Fabric Care | Dry clean only |
| Fabric | Pure Raw Silk Fabric |
| Type | Handwoven |
| Colour | Turquoise Blue |
| Qty | 1 Meter |
| Shrinkage | 0% |
| Style | Running Fabrics |
| Weight | NA |
| Width | 44" width |
| Transparency | 0% |

| | |
| --- | --- |
| Occasion | CASUAL/ Corporate/Party |
| Fabric Care | Dry clean only |
| Fabric | Pure Raw Silk Fabric |
| Type | Handwoven |
| Colour | Royal Blue |
| Qty | 1 Meter |
| Shrinkage | 0% |
| Style | Running Fabrics |
| Weight | NA |
| Width | 44" width |
| Transparency | 0% |

| | |
| --- | --- |
| Occasion | CASUAL/ Corporate/Party |
| Fabric Care | Dry clean only |
| Fabric | Pure Raw Silk Fabric |
| Type | Handwoven |
| Colour | Dark Pink |
| Qty | 1 Meter |
| Shrinkage | 0% |
| Style | Running Fabrics |
| Weight | NA |
| Width | 44" width |
| Transparency | 0% |

Weight
0.5
0.5
0.5
0.5
0.5
0.5
Dimensions
35.56 × 6.35 × 35.56 cm
35.56 × 6.35 × 35.56 cm
35.56 × 6.35 × 35.56 cm
35.56 × 6.35 × 35.56 cm
35.56 × 6.35 × 35.56 cm
35.56 × 6.35 × 35.56 cm
Additional information

| | |
| --- | --- |
| Weight | 0.5 kg |
| Dimensions | 35.56 × 6.35 × 35.56 cm |

| | |
| --- | --- |
| Weight | 0.5 kg |
| Dimensions | 35.56 × 6.35 × 35.56 cm |

| | |
| --- | --- |
| Weight | 0.5 kg |
| Dimensions | 35.56 × 6.35 × 35.56 cm |

| | |
| --- | --- |
| Weight | 0.5 kg |
| Dimensions | 35.56 × 6.35 × 35.56 cm |

| | |
| --- | --- |
| Weight | 0.5 kg |
| Dimensions | 35.56 × 6.35 × 35.56 cm |

| | |
| --- | --- |
| Weight | 0.5 kg |
| Dimensions | 35.56 × 6.35 × 35.56 cm |

Add to cart