The Ancient Craft
June 30, 2023
2023-08-21 14:07
The Ancient Craft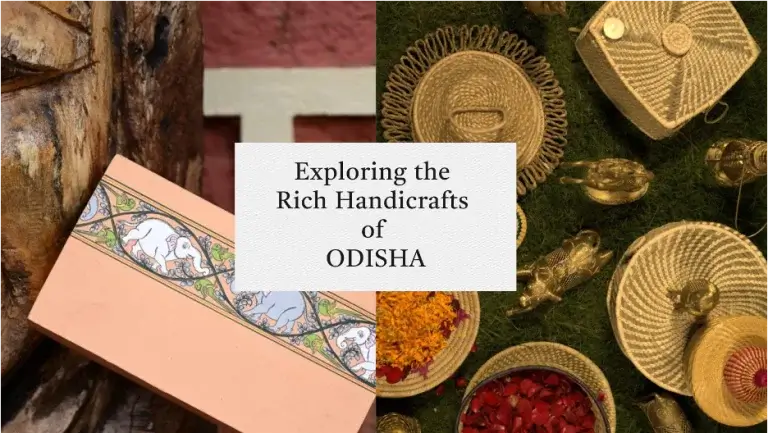 The Ancient Craft
Exploring the Art of Terracotta
Terracotta, often associated with pots and dining plates, holds a rich history that stretches back centuries. This ancient craft form encompasses sculptures, pottery, and decorative items, crafted from clay and baked to perfection. In this blog, we delve into the fascinating world of terracotta handicrafts, unveiling its intriguing facts and enduring allure.
A Journey Through Time: Terracotta's Ancient Origins
Terracotta's significance becomes apparent when we realise that it is one of the oldest forms of art in the world. Its roots can be traced back to ancient times, with evidence of terracotta pottery discovered in archaeological sites dating back to 24,000 BC. This means terracotta handicraft has been practised for over 26,000 years. A notable testament to its endurance is the discovery of 8,000 life-sized soldiers in a Chinese tomb dating back centuries.
Terracotta Today: A Blend of Tradition and Modernity
Despite its ancient origins, terracotta continues to sway in rural areas of India, where earthen pots and utility items remain prevalent. As a sustainable craft form, terracotta uses abundant clay, effortlessly moulded into diverse shapes and forms. This natural material lends itself well to the creation of eco-friendly products that are not only visually appealing but also environmentally conscious. From small decorative pieces to grand sculptures, terracotta can be painted or glazed, adding colour and texture to the finished artwork.
The Allure of Indian Terracotta Handicrafts
In India, terracotta handicrafts have garnered immense popularity, captivating art enthusiasts and collectors alike. These intricate and decorative items span a wide range, including lamps, vases, and figurines. The city of Jaipur is particularly renowned for its terracotta handicrafts, drawing tourists who wish to witness the exquisite designs crafted by local artisans. Meanwhile, Odisha has its distinct flavour of terracotta, known as 'Kumbhar Mati', sourced from the state's riverbeds and shaped using traditional techniques. Puri, in particular, shines as a hub of terracotta handicrafts, where skilled artisans infuse their work with a fusion of Pattachitra artistry.
Revitalising Terracotta: A Contemporary Renaissance
In recent years, there has been a resurgence of interest in terracotta handicrafts, with young artisans bringing fresh designs and innovative applications to the craft. Odisha, in particular,
boasts a longstanding history with terracotta, where traditional practices meld seamlessly with modern influences. This revitalisation breathes new life into the craft, attracting individuals of all ages who appreciate the beauty and cultural significance of terracotta handicrafts.
Conclusion: The Timeless Beauty of Terracotta
Terracotta handicrafts are a testament to an art form steeped in history and culture. With its sustainable nature and adaptability to contemporary design, terracotta continues to captivate people from all walks of life, finding its place in homes and spaces as cherished artefacts. Whether as collectors, artists, or appreciators of beauty, exploring the world of terracotta handicrafts promises a journey into an enduring craft that transcends time.